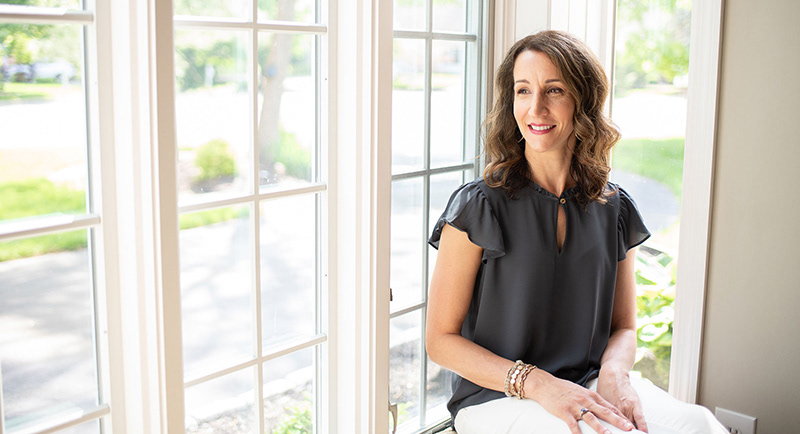 These days you can find me, in and around Allentown, PA, with my husband Chris and my two boys.  I love nature and I enjoy lots of time at the beach in the summer and a few turns on the slopes in winter. Traveling the world when work and life allow is another favorite activity. I get plenty of ideas from the places I go and the people I meet.
From an early age, I knew art and design was my passion. Ask my mom! She didn't care for my self-expression on the walls of our home in Bangor, PA. As I grew older, my room was my art studio where I spent hours drawing. Home interiors have also been a passion of mine since childhood. I used every excuse (even going to use the bathroom!) to get a peek at the homes I was visiting. You would also find me with my nose buried in my parents' Back to Basics home renovation book. 
It was in college at Kutztown University that I was introduced to graphic design. Having recently been an in-house agency designer for a large international brand, I am looking for my next design adventure. 
Professionally, I am currently exploring opportunities that combine my love for – home interior design, organization, and real estate. As a Realtor, I enjoy guiding my clients in home staging and new home décor so their homes can be the perfect retreat. My expression of creativity in service to my clients is where I am happiest.
My talent for staging and organizing stems from a natural sense of order and simplicity. 
I look forward to seeing how we can work together to meet your design needs.